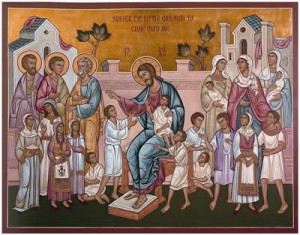 Charles Lee Irons did a great job discussing the historical debate on household baptism, touching on the "oikos formula." The title was,  "Household Baptism in the New Testament: Assessing the Debate 50+ Years Later." This is a very informative study.
You can get this free for subscribing to the WordMp3 email list, for a limited time (until Feb. 1, 2015) Lee Irons talk on Household Baptism – the item will always be available here: Irons – Household Baptism.
A session from the 66th Annual Meeting of the Evangelical Theological Society with the theme, "Ecclesiology" – Held November 19-21, 2014, in San Diego, CA.